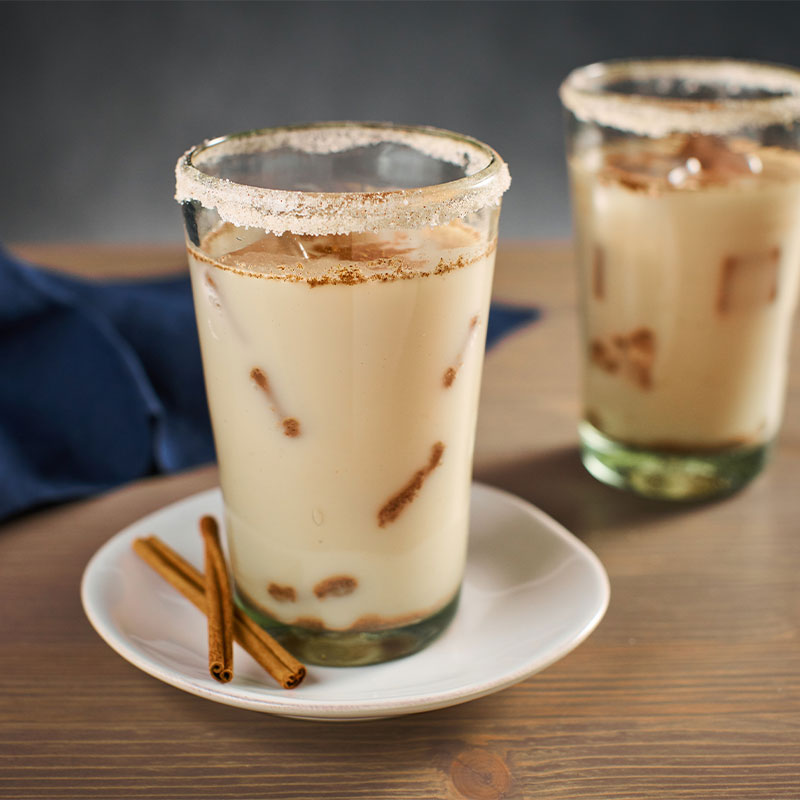 Horchata
Relax and cool down with this traditional Latin American drink using U.S.-grown rice!
Servings

6

Serving Size

1 glass
Ingredients
1⅓ cups long grain white rice, uncooked

2 each cinnamon sticks

4 cups water

1½ cups almond milk

2 teaspoons vanilla extract

2 teaspoons cinnamon, ground

½ cup sugar, granulated
Directions
To a blender, add rice, water, and cinnamon sticks.

Blend for 2 minutes or until the rice and cinnamon sticks are roughly ground.

Add the remaining water and blend again.

Let ingredients soak together at room temperature, overnight.

Pour the rice mixture through a fine mesh strainer, into a pitcher. Discard the rice.

Stir in the milk, vanilla, cinnamon, and sugar (to your preference). Chill until ready to serve. Stir well before serving and serve over ice.