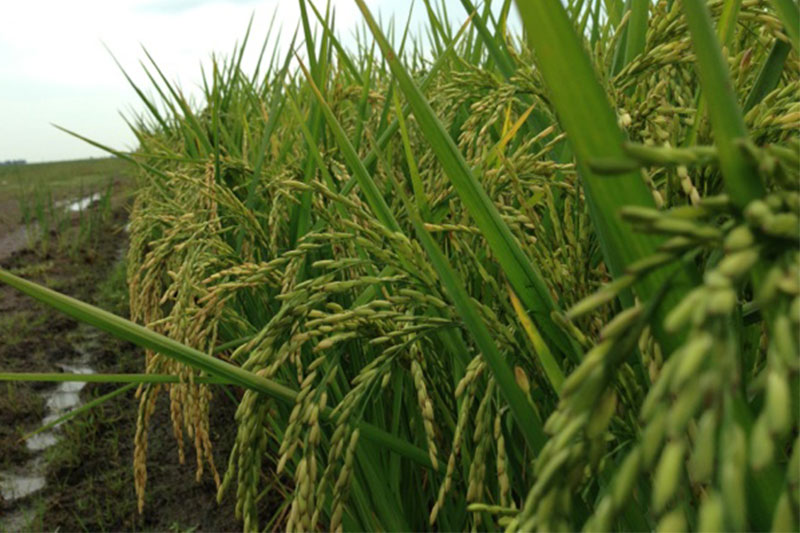 Missouri
Missouri ranks 4th in rice production
>187,000 acres of rice planted on 327 farms in 2019
Rice production contributes ~$152 million to the state economy
Overview
Southeast Missouri's Bootheel region is home to the state's rice industry and produces mainly long grain rice varieties including Jasmine. U.S.-grown rice is represented well in the "Show Me" state's proud agricultural tradition.
History
Missouri's rice industry started in 1910, just north of Dudley in western Stoddard County by George Begley, Jr. Most of the earliest Missouri rice was grown by farmers who moved to the newly drained and cleared lands in Butler and Ripley counties. Missouri rice production began in earnest in the 1960s and by the 1980s rice production increased from 80,000 to 100,000 acres.
Economy
In 2019, more than 187,000 acres of rice were planted on 327 farms. Rice production contributes nearly $152 million to the state economy.
Environment
Southern Missouri lies at the bottleneck of the Mississippi Flyway, and flooded rice fields here help to provide an essential stopping point for migrating and wintering waterfowl and other wildlife. Readily available irrigation water, suitable topography and soils, favorable climate, and proximity to the Mississippi River all favor the production of rice. Judging by soil types and water availability, the potential exists for more than twice the state's current rice acreage.
Farmers from the State