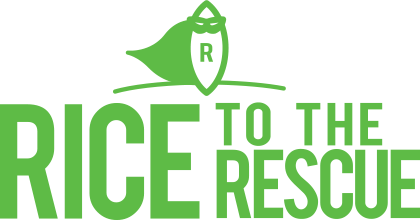 RICE IN SCHOOL FOODSERVICE
U.S.-grown rice is a readily available staple in school meals across the country. A versatile ingredient that shines in the center of the plate or as a hearty side or base for an entrée, rice is a fan favorite for both school foodservice operators and students. Students K-12 love the familiarity and flavor of U.S.-grown rice plus the nutritional benefits needed for learning!
FEATURED RECIPES
Looking for U.S.-grown rice recipes to incorporate into school nutrition programs? Try out some of our favorite K-12 recipes! Each downloadable recipe features child nutrition program (CNP) crediting information, making it easier to add to any meal program.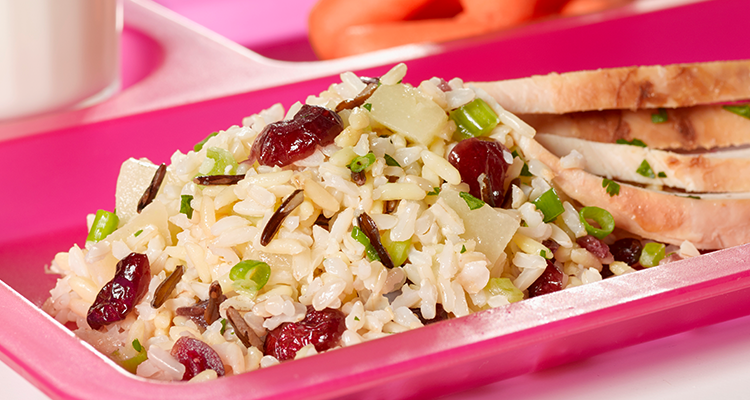 I love feeding our students rice because it is such a versatile staple that pairs well with a variety of recipes and it provides the nutrients growing children need to thrive! I love knowing that the rice we serve our students is quality rice that is sourced domestically.

Joanna Carino, Director of Foodservice, Hueneme Elementary, California
RESOURCES TO HELP YOUR SCHOOL NUTRITION PROGRAMS
Earn 1 CEU with Our Free, Accredited Webinar
U.S.-Grown Rice 101 for Foodservice Professionals
This 60-minute webinar explores the ins and outs of the domestic rice industry, the role of rice in foodservice operations, and the trends impacting that role. Participants will receive 1 CEU following completion of the webinar from ANFP, CDR, and SNA.
Click the button below to access the webinar and use passcode 65LV9x9%.
Rice to the Rescue: USDA Foods
Unsure of how to utilize USDA Foods like U.S.-grown long grain rice and long grain brown rice? Check out our Rice to the Rescue: USDA Foods video featuring three recipes using U.S.-grown USDA Foods.
Rice to the Rescue: To-Go
Need tips for how to easily prepare school meals for grab-and-go or curbside service? Check out our Rice to the Rescue: To-Go video featuring three easy to package recipes with U.S.-grown rice!
Rice to the Rescue: Flex Menu
All school nutrition programs deal with ingredient shortages and must adapt with a flex menu for their students. In this Rice to the Rescue video, learn how U.S.-grown rice makes creating a flex menu an easy process and check out three simple flexible rice recipes.
Rice to the Rescue: School Breakfast
Looking to diversify your breakfast service and rice up the morning menu? Check out our Rice to the Rescue: School Breakfast video featuring three student-approved breakfast recipes using U.S.-grown rice.
Rice 101 Cooking Guide for School Foodservice
We've compiled everything you need to know for making perfect rice in one handy reference guide. No matter the type of rice or equipment you use, you'll find the answers here.
Cooking Guide
Cafeteria Posters & Classroom Materials
Teaching students about rice can happen in the classroom and the cafeteria! Browse our collection of classroom educational materials and cafeteria posters presenting nutrition and farm facts for students K-12.
I enjoy serving rice for a couple of reasons, from a nutritional standpoint the bran and germ in whole grain rice provide nutrients like fiber, protein, antioxidants, and certain vitamins and minerals. In addition, rice is super versatile. It can be served in numerous ways. It absorbs flavors of what it is cooked with making it taste delicious. The best reason though is the students like it and it's nutritious.

Lexi Edwards, Cafe Manager, Pleasant Lee Elementary, Missouri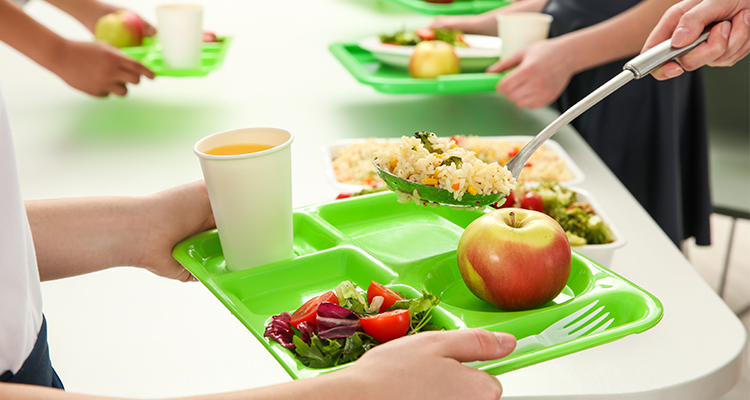 JOIN OUR SCHOOLS THINK RICE NEWSLETTER
Sign up to receive our newsletter dedicated to school foodservice to make sure you receive the latest K-12 rice recipes, resources, and industry news