Foodservice Rice Resources
Whether you represent an independent restaurant, regional operation, or national chain, USA Rice has resources to help your operation add, market, and better utilize U.S.-grown rice. Enhance your foodservice program with on-trend rice recipe inspiration and custom learning tools or set up a personalized culinary consultation for your operation with USA Rice.
Browse through the recipe database, explore how-to guides, watch chef-hosted training videos, download rice cooking playbooks, and discover what the U.S.-grown difference can bring to your operation.
Earn 1 CEU with Our Free, Accredited Webinar
U.S.-Grown Rice 101 for Foodservice Professionals
This 60-minute webinar explores the ins and outs of the domestic rice industry, the role of rice in foodservice operations, and the trends impacting that role. Participants will receive 1 CEU following completion of the webinar from ANFP, CDR, and SNA.
Click the button below to access the webinar and use passcode 65LV9x9%.
Operator Videos
Learn how menu offerings can be more authentic, sustainable, and seasonal with the help of U.S.-grown rice as you hear from award-winning Chef Hari Cameron as he walks viewers through what U.S.-grown rice brings to any operation's menu.
Operator Handouts
Learn the foodservice fundamentals for domestic rice from understanding different varieties by cooking & kernel characteristics to the most common foodservice rice cooking methods. Find steps to elevate to-go programs, cooking tips, and ways to add more U.S.-grown rice to any menu.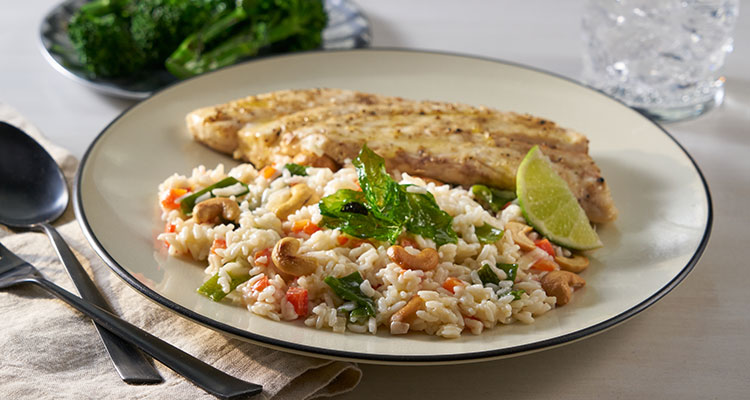 Recipe Database
Browse USA Rice's collection of foodservice recipes. Covering all meal parts and different rice varieties, find the recipe that fits perfectly for you and your operation.