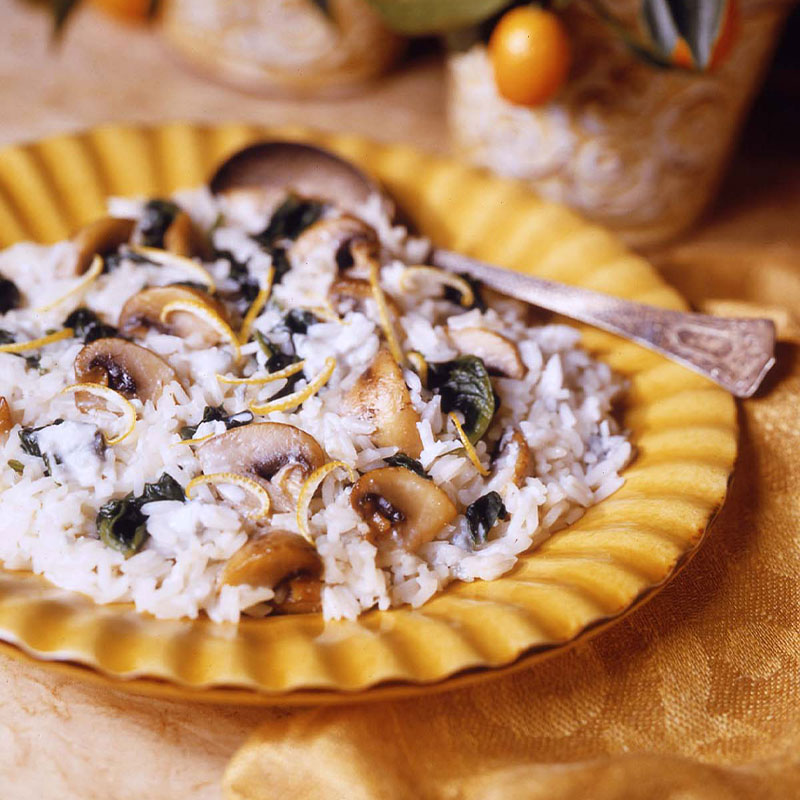 Gorgonzola Lemon Rice
"Rice to the Rescue!" Recipe Contest Winner - Kelly Mapes
Ingredients
2 tablespoons olive oil

2 cups fresh mushrooms, coarsely chopped

1 (4-ounce) package Gorgonzola cheese crumbles

½ cup heavy cream

2 tablespoons lemon juice

2 teaspoons lemon zest

½ teaspoon salt

¼ teaspoon ground black pepper

3 cups cooked rice

2 cups lightly-packed spinach leaves
Directions
Heat oil in large saucepan over medium heat. Add mushrooms and cook until soft, about 4 minutes.

Reduce heat to medium-low; stir in cheese and continue to stir frequently until cheese melts, about 3 minutes. Stir in cream, lemon juice, salt and pepper. Stir in rice and heat until hot, about 5 minutes.

Toss in spinach just before serving. Garnish with lemon zest.
Nutrition Facts
Calories

272

Total Fat

17g

Cholesterol

44mg

Sodium

532mg

Carbohydrates

25g

Dietary Fiber

2g

Protein

7g