July 21, 2022
Behind the Scenes of The Rice Stuff Podcast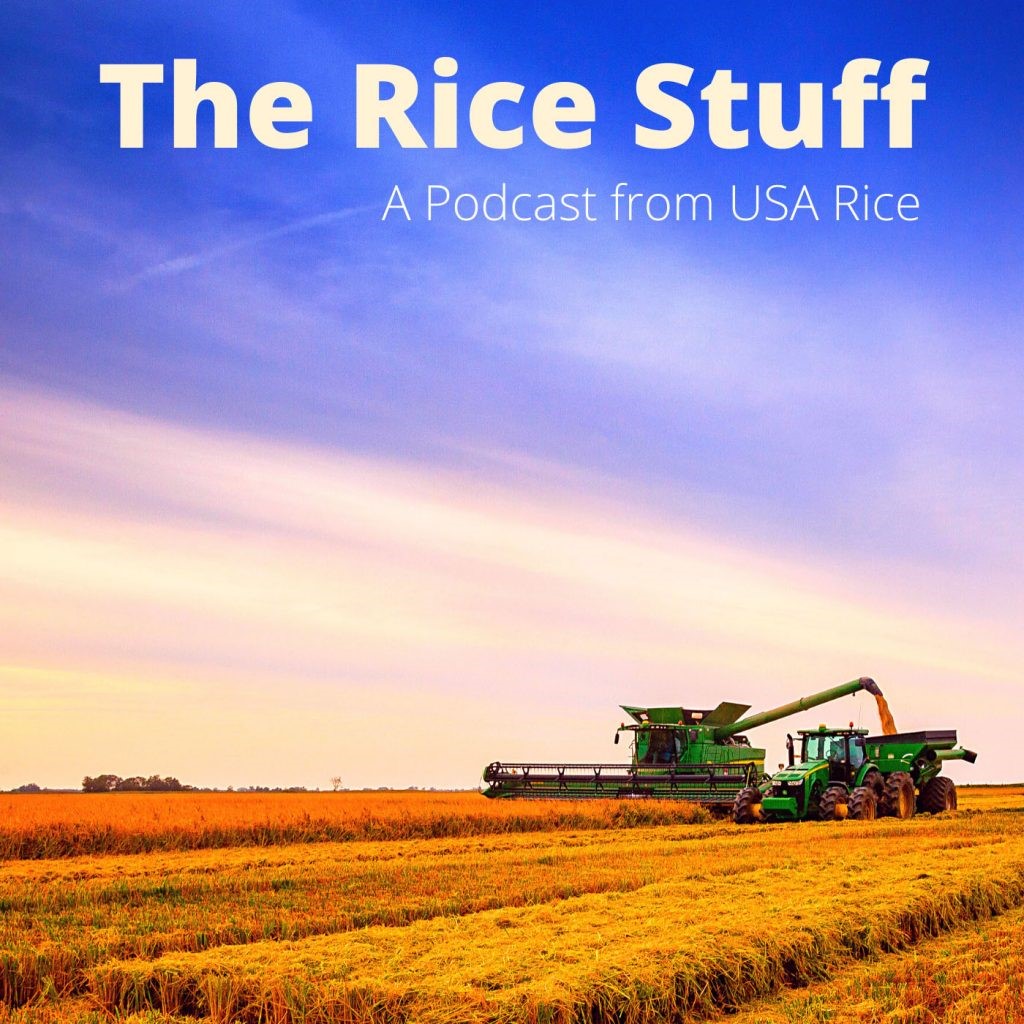 Podcasts are a great way to learn new things, and rice is no exception. Whether you're a foodie always on the lookout for the next big culinary trend, or an agriculture insider interested in the ins and outs of trade, politics, and tech, USA Rice's The Rice Stuff podcast has something for you.

But have you ever wondered what goes into making a podcast? While The Rice Stuff hosts Michael Klein and Lesley Dixon may make it sound easy, a lot of work goes into creating engaging, entertaining, and informative content for podcast listeners. Here's a glimpse of how the sausage is made!

The most important part of any great podcast is content, and that's the first thing Klein and Dixon take into consideration when planning the twice-monthly episode schedule.

"We choose timely, relevant topics that will appeal to a wide range of listeners, and even when the discussion is 'in the weeds' or very technical, we always make sure to approach it in a way that everyone can learn from it," says Klein. "We ask our guests questions as if we ourselves don't know the answers, and frequently, that's the case! Lesley and I are often learning just as much about these topics as our listeners are, and I think that makes our content very approachable."

Speaking of guests, how do our hosts find them?

"We seek out guests who are absolute experts in their subject matter, but who are also good at explaining things to us laymen," says Dixon. "Through our work with USA Rice we've been fortunate enough to make a lot of valuable connections with some very smart, very interesting people, and usually getting them to come on the show isn't too hard because they're also passionate about teaching people about their fields. It's that passion for their work that makes our guests so much fun to interview."

Once Klein and Dixon decide on an episode topic and secure guests, it's time to record. Wrangling everyone's schedules is sometimes the most difficult part of the whole process, especially when it comes to rice growers and millers who don't exactly sit in an office all day. But once the hosts, guests, and producers are all on the same page, it's showtime.

The Rice Stuff began in the middle of 2020, amidst the first COVID shutdowns when everyone at USA Rice was forced to work from home. But this didn't stop Klein and Dixon's plans to launch. Using nothing but laptops, Yeti brand USB microphones, and small handheld field recorders, they're able to record the podcast entirely remotely. With the help of audio producer Blake Althen and his company Human Factor, Klein and Dixon connect to their guests' personal computers via a simple hyperlink, and an app called Riverside records high-quality audio from each participant's microphone.


Once the recording is finished, Althen and his colleagues work their magic on the sound files: adding the podcast's signature theme music and introductions from USA Rice members, inserting ads, and cutting out any unwanted noises or mistakes (and there's a lot of them!)

"It may sound like we get it right the first time, but trust me, sometimes we have to pause and re-do things, because it's very easy to get tongue-tied once we hit that record button," says Dixon.

Plus, since participants are recording in their own homes or offices, background noise like phone notifications, dogs barking, neighborhood construction, and of course, kids, is unavoidable.

"Lesley and I have kind of turned our own home offices into recording studios," says Klein. "We may not have the fanciest set ups, but we've got sound-absorbing foam panels and pop filters on our mics—anything we can do to improve the audio quality. And I think it's worth it to access guests from literally all over the world and record live interviews out in the field, which wouldn't be possible in a traditional recording studio."

Once editing is complete, Althen and his team put the finished product up on thericestuffpocast.com and all the major podcast platforms. Listeners can then react and give feedback through social media or by emailing podcast@usarice.com.

"We love listener engagement and want people to feel comfortable sending us their questions and opinions, even if they're challenging ones!" says Klein. "And of course, it helps us immensely when our listeners subscribe, download, and tell their friends about The Rice Stuff."

First-time listeners may want to start from the beginning with Episode 1, but here are some other great jumping-off points:

New episodes of The Rice Stuff are released on the second and fourth Tuesday of every month and can be found on Apple Podcasts, Google Podcasts, Spotify, Stitcher, and online at www.thericestuffpodcast.com.