Sourcing U.S. Rice
More than 80 percent of the rice we eat in the United States is grown right here, on family farms. American rice farmers produce 20 billion pounds of rice each year in six states, including Arkansas, California, Louisiana, Mississippi, Missouri, and Texas.
The "Grown in the USA" logo identifies rice that is grown and packaged in the United States. When you choose U.S. rice, you can be confident that you're eating healthy and sustainable rice held to the highest growing, milling, and quality standards. You're also limiting food miles and supporting local farmers.

Learn to Look
You can find U.S.-grown rice in nearly every grocery store around the country, you just need to know where to look. Check the bag or container of rice for the "Grown in the USA" logo or "USA" as the country of origin.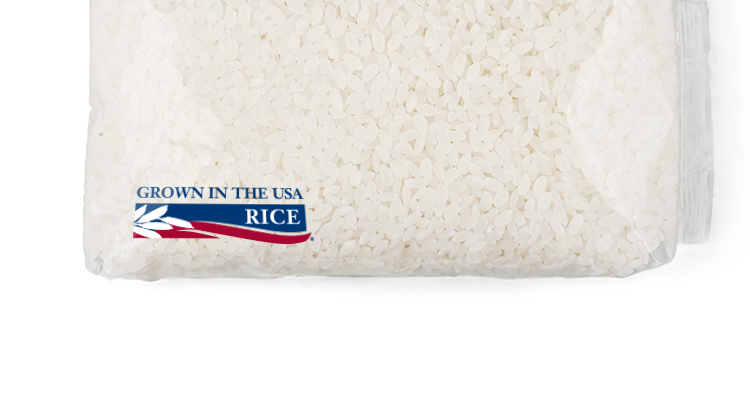 If you have any questions about purchasing U.S. rice or would like to speak with one of our staff experts, drop us a line and we'll respond as soon as possible.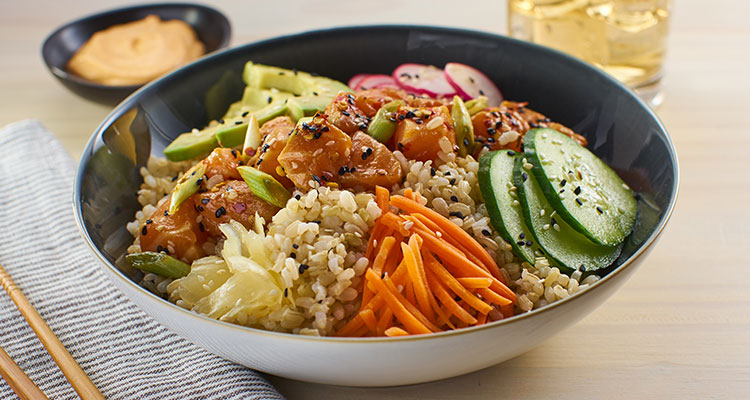 Food Professionals
Know the origin of products you order. The "Grown in the USA" logo ensures the high-quality rice you expect, shows your support of the U.S. rice industry, and reduces your food miles.
Ask your distributor or supplier about the types of U.S.-grown rice available. You can also refer to USA Rice's Rice & Rice Co-Product Supplier Directory to search the list of U.S. rice suppliers by rice type and/or rice co-product.
License the Grown in the USA Logo
The "Grown in the USA" registered mark was created to help consumers and foodservice professionals identify and choose U.S.-grown rice. Companies may license the logo for use on packaging of rice grown and packaged in the U.S. for domestic and worldwide markets, as well as marketing materials supporting U.S.-grown rice.
If you are interested in using the "Grown in the USA" logo on your U.S. rice products, contact us to obtain a licensing agreement and artwork.