March 28, 2019
Other Rice Uses: DIY Remedies
The versatility of U.S.-grown rice is not limited to taste, nutrition, or cuisine! There are so many non-consumption uses for U.S.-grown rice.
Here are a few of our favorite DIY (do-it-yourself) remedies using uncooked rice: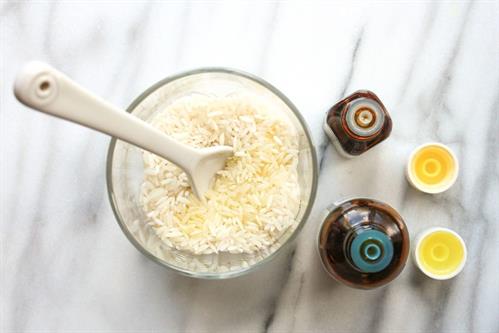 Air Freshener
: Here's how to make a quick and easy air freshener with only rice and essential oils.
Rice Face Scrub
: Rice has emollient, exfoliating, antioxidant and anti-inflammatory properties. It's also fantastic for controlling shine on the skin as it contains starch (an astringent) which absorbs sebum (oil produced by the skin).
Rice Heating Pad
: Microwaveable heating pads are great for soothing sore muscles, injuries and cramps, or just for warming up your bed before you go to sleep. Plus, they are really easy and inexpensive to make.
Hand Warmers
: Microwaveable hand-warmers to pop in your coat pockets on those cold winter days.
Relaxing Eye Mask
: Filled with scented rice, this DIY eye mask can be warmed or chilled and stays put thanks to an elastic headband. Instead of paying top dollar for a specialty mask, this soother only costs a few dollars to make.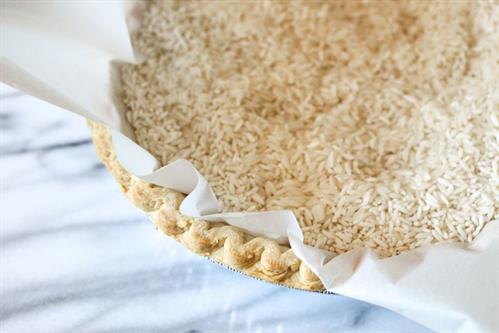 Pie Crust Weights
: Line the uncooked pie crust with baking parchment or foil, pour in enough rice to cover the bottom of the shell, and put it in the oven according to the recipe's instructions.


Knife Block
: Fill selected container with U.S.-grown rice and place knives. No more cuts when you reach for a knife and rice will keep items from rubbing against each other preventing blades from dulling.
Weighted Tablecloth
: Sew pockets or rice into bottom corners of the cloth to create a weighted tablecloth.
Pet Toys
: Make a small satchel or grab an empty pill bottle and fill up with uncooked rice and dry beans for a homemade noise toy your pet will love.
Rice Craft Glue
: Make glue with rice! It is just as strong as the traditional wheat-paste and does not contain gluten!