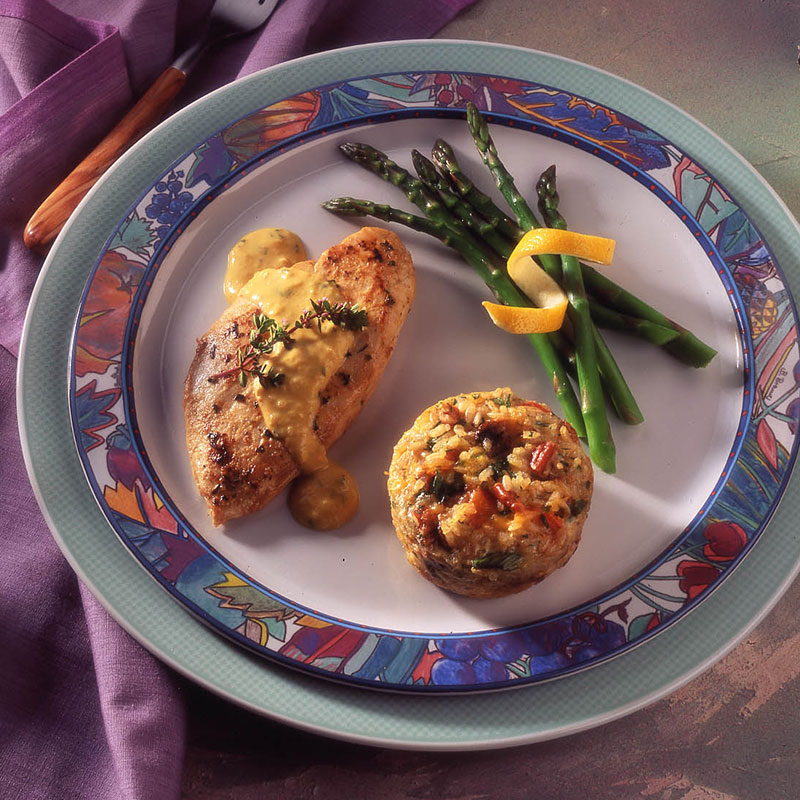 Brown Rice and Mushroom Timbales
Ingredients
2 tablespoons butter

1 cup carrots, sliced

2 cups fresh mushrooms, sliced

¾ cup green onions, sliced

2 cups cooked brown rice

⅔ cup chopped pecans

½ cup fresh parsley, chopped

1 cup shredded sharp Cheddar cheese

salt and ground black pepper to taste

1 ⅓ cups low-fat milk

3 eggs, beaten

1 teaspoon Worcestershire sauce

vegetable cooking spray

cooked chicken (optional)
Directions
Melt butter in large skillet over medium-high heat until hot. Add carrots; cook and stir 3 minutes. Add mushrooms and onions; cook and stir 2 minutes more.

Combine rice, pecans, parsley and vegetables in large bowl. Combine cheese, salt, pepper, milk, eggs and Worcestershire in small bowl; stir into rice mixture.

Divide mixture evenly into 6 ovenproof molds, custard cups or large muffin tins coated with cooking spray. Bake at 350 degrees 25 to 30 minutes or until set. Serve with chicken.
Recipe Notes
Mixture may be baked in greased 3-quart baking dish and cut into squares.
Nutrition Facts
Calories

348

Total Fat

23g

Cholesterol

145mg

Sodium

531mg

Carbohydrates

25g

Dietary Fiber

4g

Protein

13g