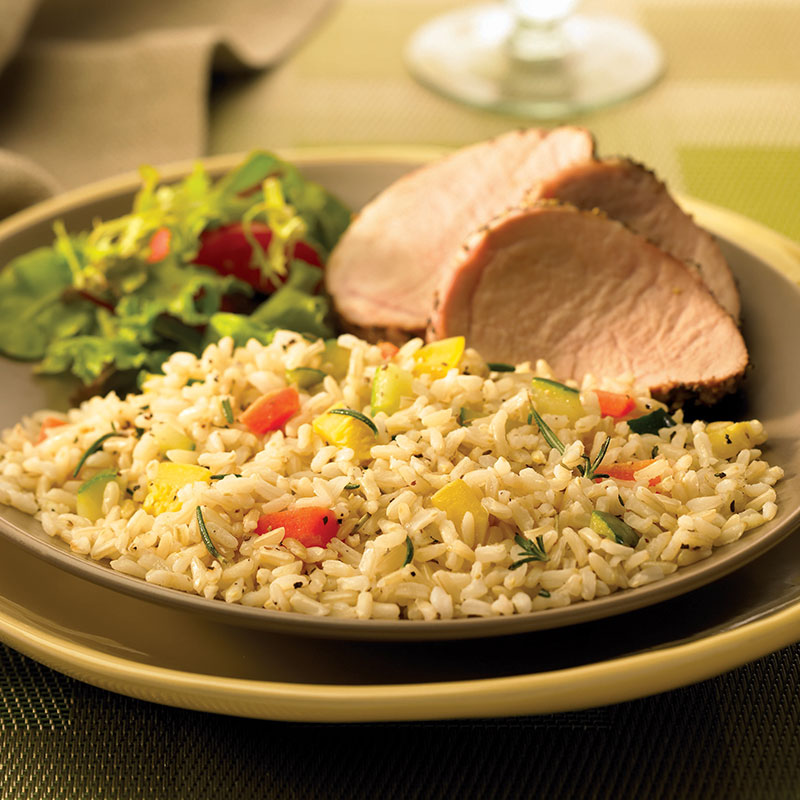 Confetti Rice Pilaf
This vegetable rice pilaf is a great side dish for grilled meats, poultry or seafood.
Ingredients
2 teaspoons olive oil
½ cup carrots, cubed or julienne
½ cup zucchini, cubed or julienne
½ cup yellow squash, cubed or julienne
1 clove garlic, minced
3 cups cooked brown rice
¼ teaspoon ground black pepper
¼ teaspoon fresh rosemary leaves, minced
Directions
Heat oil in large skillet over medium heat. Add carrots, zucchini, squash and garlic; cook until vegetables are tender crisp.
Stir in rice, pepper and rosemary. Cook until thoroughly heated.

Recipe Notes
To julienne vegetables, slice diagonally. Cut each slice into matchstick-size strips.
Nutrition Facts
Calories

99

Total Fat

2g

Sodium

82mg

Carbohydrates

17g

Dietary Fiber

2g

Protein

3g