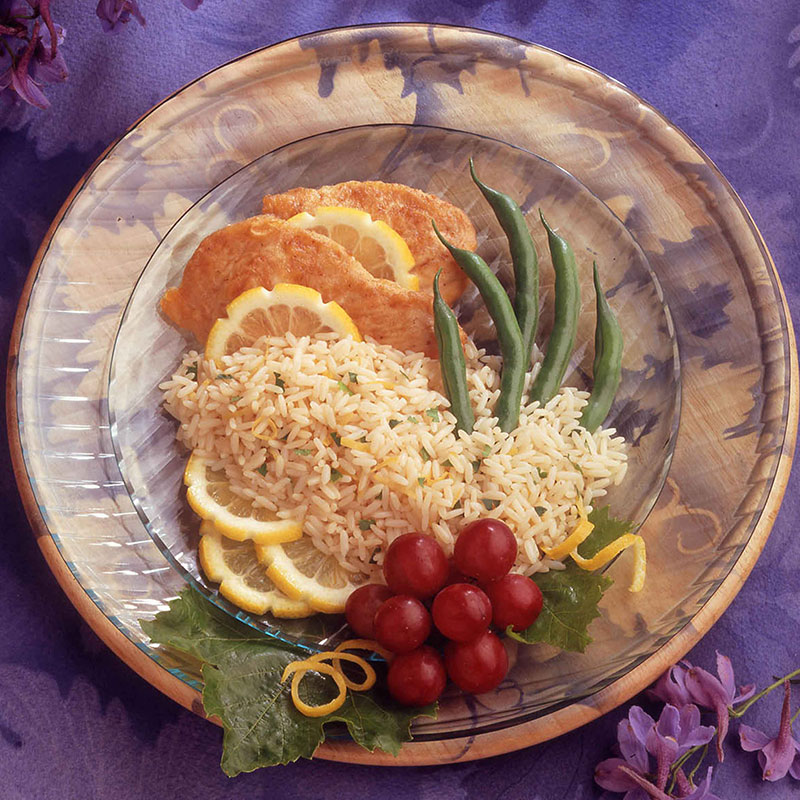 Ingredients
1 cup green onions, sliced

1 cup celery, sliced

2 tablespoons butter

3 cups cooked rice

1 tablespoon lemon zest

1 teaspoon salt

¼ teaspoon ground black pepper
Directions
Cook onions and celery in butter in large skillet over medium heat until tender.

Add rice, lemon zest, salt, and pepper; toss lightly. Continue cooking over medium heat about 2 minutes, or until thoroughly heated, stirring occasionally.

Recipe Notes
Serve with broiled chicken, breast of veal, or baked or broiled fish.