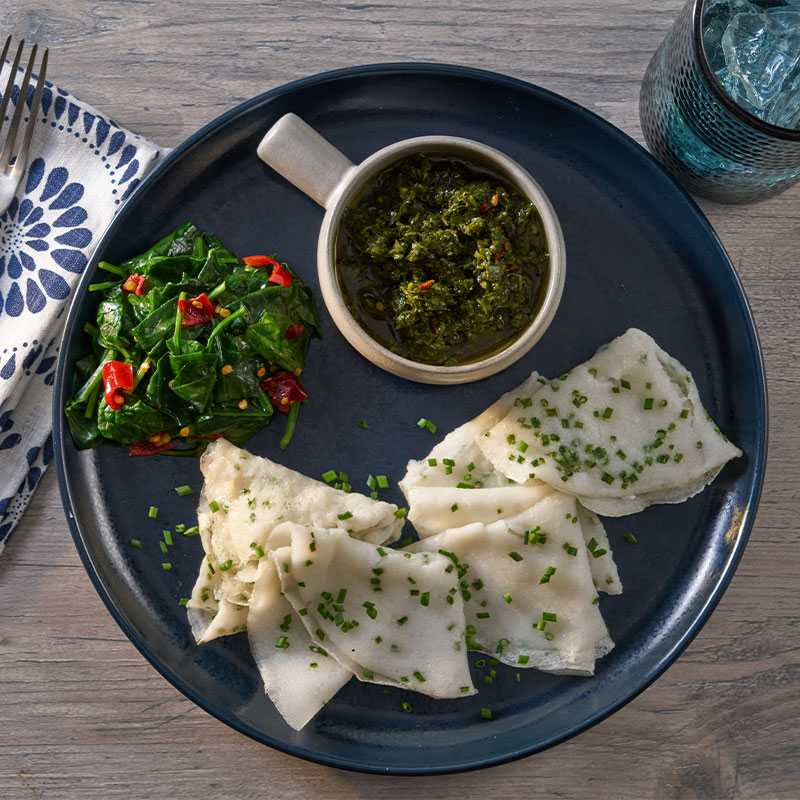 Ingredients
6 cups long grain rice

3 cups rice flour

4½ cups water

2 tablespoons chives, thinly sliced

salt, to taste

1 tablespoon butter
Directions
Add cooked rice, rice flour and water into a blender/grinder and grind it till smooth.

Transfer this into a bowl and add the salt and chives.

Add remaining water and mix well with a whisk

Heat a non-stick pan. Once the pan is hot, add the butter and lower the heat and pour a ladle of the batter onto the pan.

Hold the handle of the pan and swirl the pan so that the batter spread evenly through out the pan.

Cover the pan and let the crepe finish. You can tell that it is ready when it starts to separate from the sides.