April 27, 2020
Deliver Authentic Dishes with U.S.-Grown Rice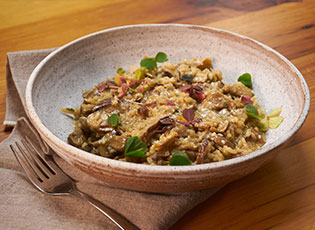 Cooking dishes that are seasonally driven and regionally inspired has become a modern day ethos for the many different plates created by many chefs and cooks across the country. The best chefs are seeking to serve dishes that deeply connect with their diners on an emotional level and help to tell their story with a single bite. They share their best food memories with the choices that they make and food that they serve. As a chef I feel that there is no better ingredient to accomplish these lofty goals than the many different American grown rice varieties.
Rice is the pantry staple that works as the perfect canvas for many different flavors, cooking techniques, and regional dishes. Great food happens with every choice that a cook makes. It all starts with the idea of the dish that you want to create or replicate. After that the heavy lifting starts. One could argue that when cooking the ingredients that you choose to cook is as important, or even more important than the method in which you choose to employ while cooking.
Throughout my twenty-year career as a chef, I have developed and refined my creative process and cooking style. There is a simple rule of cooking that you always must follow: the quality of every ingredient matters. You will never be able to truly achieve great dishes if you don't start with great ingredients. American grown rice varieties truly hits that mark of quality and consistency.
When I cook, I often look to my past memories of great dishes that have had an impact on my life. Rice is a timeless ingredient that can instantly transport and connect you to many time and places. Whether cooking for a food operation or for your family, rice is always a great choice.
About the Author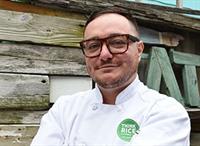 Chef Hari Cameron is a three time James Beard award nominee and Starr Chef Rising Star winner based out of coastal Delaware. In addition to the James Beard nominees, Chef Cameron has won multiple Best Chef Mid-Atlantic awards and Delaware's Best Farm to Table Restaurant. As a highly acclaimed chef, he is frequently featured in foodservice media, culinary exhibitions, and mid-atlantic television.
Seasonal Rice Recipes from Chef Hari Cameron