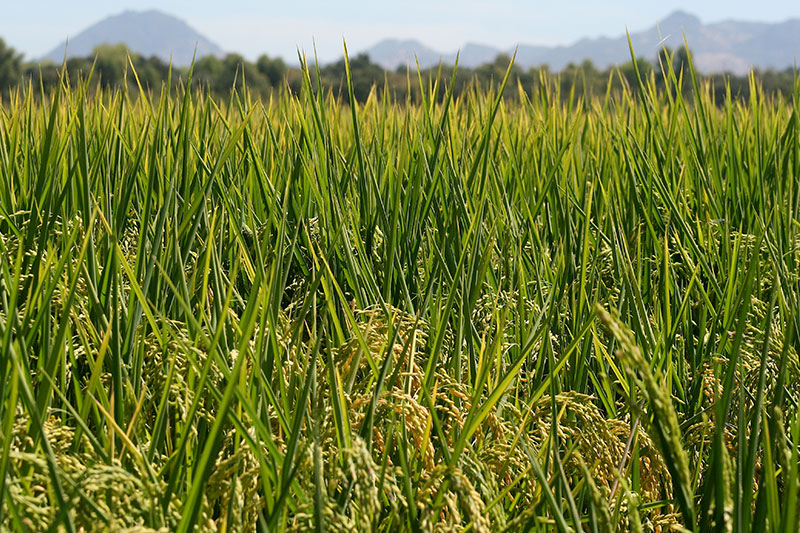 California
California is the 2nd largest rice-producing state
>498,000 acres of rice planted on 1,100 farms in 2019
Rice production contributes >$775 million to the state economy
Overview
California ranks as the second-largest rice-growing state in the United States. The majority of rice is grown in the Sacramento Valley, where hot days and cool nights—along with clay soil that holds on to virtually every drop of moisture—create the perfect conditions for growing California's distinctive japonica rice. The sticky, moist characteristics of japonica varieties make them ideal for Mediterranean and Asian cuisines. In fact, California rice is highly prized all over the world—particularly in Asia and portions of the Middle East.
History
The roots of the California rice industry were planted in 1849 during the California Gold Rush. The majority Chinese immigrant labor force that worked the gold mines and railroads required a significant amount of rice and farmers who came to seek their fortune in gold realized they might find more success doing what they did back home—growing crops. After decades of trial and error, farmers in Butte County were the first to discover that they had the perfect climate and soil for growing rice. Commercial production began in 1912 and by 1920 California had become a major rice-growing state.
Economy
In 2019, more than 498,000 acres of rice were planted on 1,100 farms. Rice production contributes more than $775 million to the state economy.
Environment
California ricelands provide critical habitat for hundreds of species as the only crop in the state that replicates the once-abundant wetlands. Area rice fields provide food and a resting place for nearly 230 wildlife species, including the internationally recognized shorebird habitat, and provide nourishment for approximately seven million ducks and geese migrating along the Pacific Flyway each year.
Farmers from the State