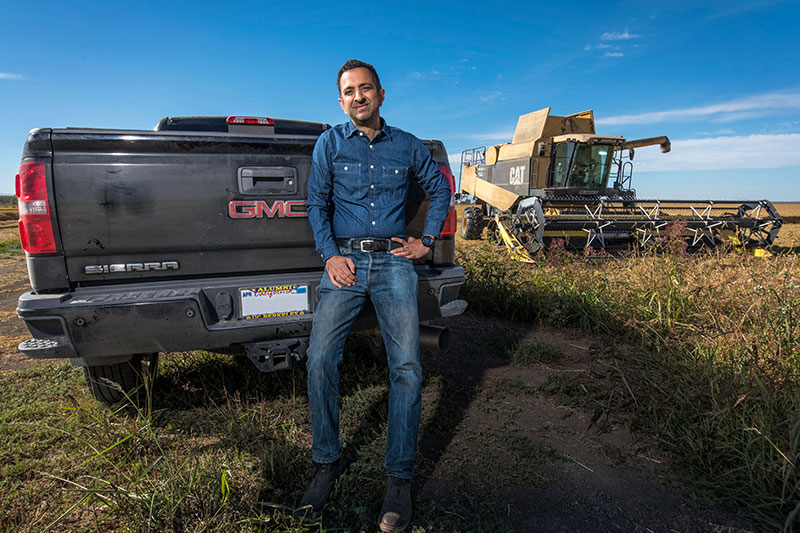 Imran Khan
Butte City, California
Multi-Generational Farmer
Favorite Rice Dish is Pakistani Pilau
Rice farmer Imran H. Khan is a proud alumnus of the University of California at Berkeley, a federal land grant college where he studied environmental economics and policy. Imran also has a law degree but says his current practice consists of farming rice. "I started farming in 1995 on land near where my family has farmed since 1923. It's my dream job and an honest living that I love."

What makes Imran's job especially rewarding is the symbiotic relationship between rice farming and the environment. "The billions of dollars rice farming adds to the U.S. economy while providing wetland habitat for wildlife plus a safe and secure food supply for the American public is a win-win situation for everyone."

The normal stewardship practiced by American farmers is essential in California rice country as it is a land of extremes -- from too much water like the Oroville Dam crisis in 2017 to too little water that contributed to the recent devastating Camp Fire in Northern California. "Members of our local farming community were hit hard by the Camp Fire but we're working together, as we always do, to help everyone get back on their feet and rebuild," says Imran.