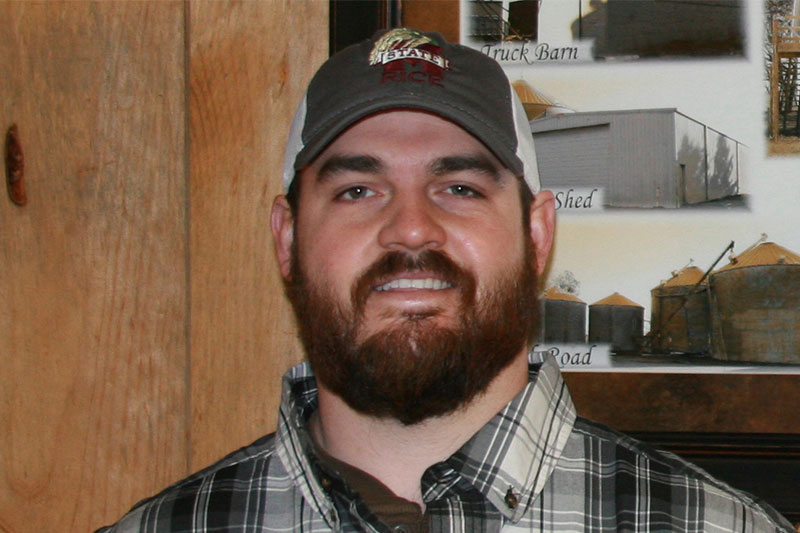 Austin Davis
Shaw, Mississippi
Multi-Generational Farmer
Favorite Rice Dish is Cajun Chicken stuffed with Rice & Crawfish
Austin Davis is a third-generation farmer who grows rice and soybeans along with his father and brother on their 7,500 acre farm in Shaw, Mississippi. Austin grew up on the farm and started working there every summer from the time he turned 13. He took a break to earn a degree in industrial engineering from Mississippi State University, and says "coming out of high school, I was certain I would not farm, but while I was away at college, I realized farming had taken care of me to this point in life and if I came back and worked hard at it, then maybe it would continue to take care of me."

The farming community welcomes young people like Austin with open arms as today's average American farmer is nearly 60-years old. Those veterans know a career in agriculture is a hard sell not only because of the high costs of land and equipment but also because of the demanding lifestyle. "Farming is more than a just a job. It's a way of life. Many people don't understand that we don't go to work from 9-5 and then completely forget all our work trouble when we leave the office. We put all of ourselves into what we do," says Austin.

That complete devotion to growing a high quality, great tasting crop while increasing soil fertility, managing water erosion, and developing an ecosystem for wildlife, is a boon for everyone in Mississippi. Rice production contributes more than $130 million to the state's economy each year and is one of the state's top five agricultural exports.