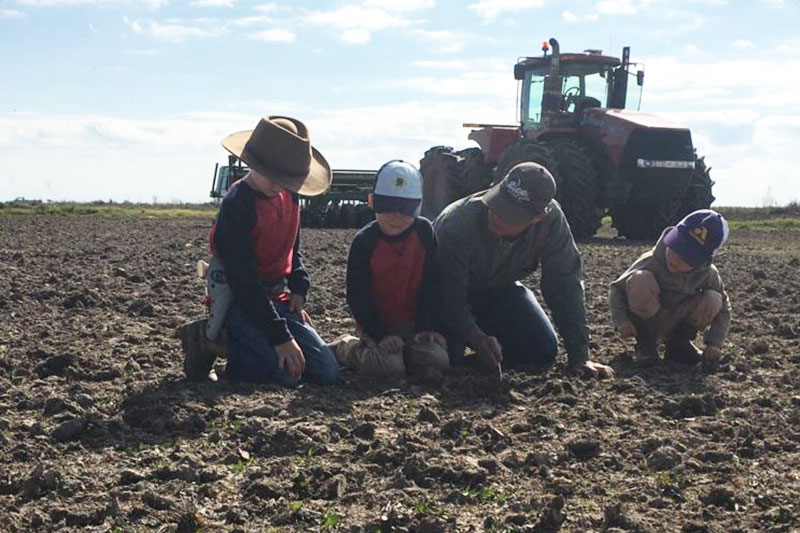 Paul Johnson
Welsh, Louisiana
Multi-Generational Farmer
Favorite Rice Dish is Broccoli & Rice Casserole
Creativity may not be the first thing most people think of when they think about farming but Paul Johnson, a rice farmer in Jefferson Davis Parish in southwest Louisiana, sees creativity and ingenuity everywhere he looks on his farm. "It just amazes me how the basic need to supply people with food and the means necessary to do it sparks ideas. Over thousands of years, those ideas have taken on a life of their own and created an industry, especially in the United States, that is a huge economic contributor."

Louisiana, the third-largest rice-producing state, typically plants about 400,000 acres of long and medium grain rice—yielding 2.7 billion pounds. The Louisiana rice industry contributes $737 million to the state's economy and employs thousands of people, including millers, packagers, truckers, and shippers.

To keep that local economy healthy and to compete with imported rice types, the U.S. rice industry relies on the ingenuity of rice research scientists to generate new domestic strains without GMOs to meet the strong demand for varieties suited to today's popular ethnic cuisines. An aromatic jasmine-type variety called Jazzman rice, was developed by the Louisiana State University AgCenter and today Paul grows 300 acres of the fragrant, flavorful rice on his farm. Two nearby mills, Falcon Rice and Supreme Rice, have been great partners in the commercial production and promotion of the relatively new rice variety.

"There is a strong demand for aromatic rice! And thanks to the creativity and collaboration between Louisiana farmers and researchers, chefs and consumers can buy our home-grown Jazzman variety and support U.S. farmers and the economy, which we appreciate," Paul said.