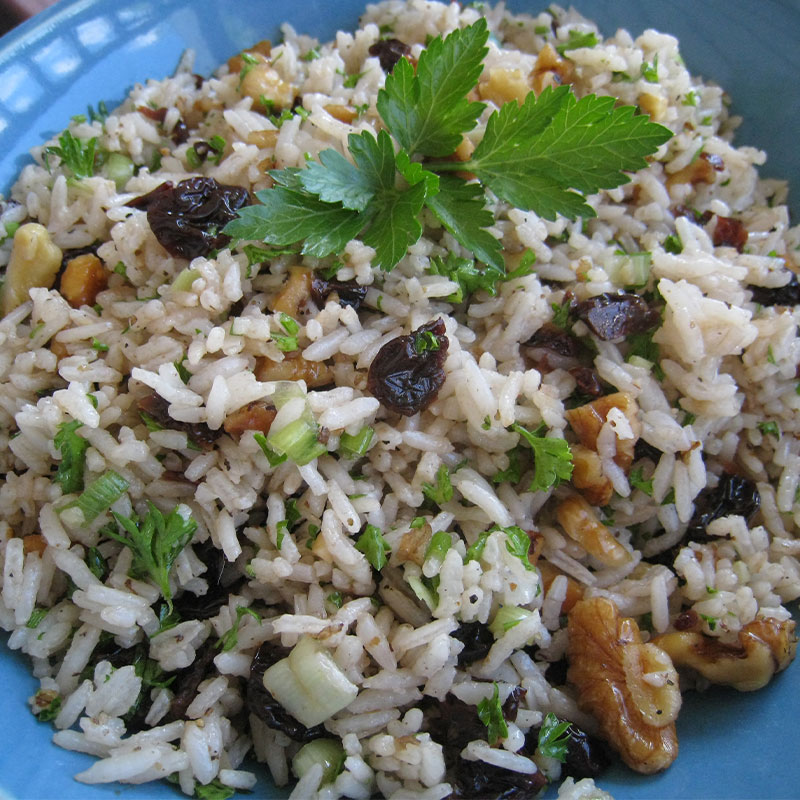 Balsamic Cherry Rice Salad with Toasted Walnuts
"Sizzlin' Summer Rice Salad Contest" 3rd Place Winner - Jasmin Baron
Ingredients
½ cup walnuts, chopped

3 cups cooked white rice, cooled

¼ cup fresh parsley, finely chopped

¼ cup green onion, finely chopped

⅓ cup balsamic vinaigrette

salt and pepper (to taste)
Directions
Preheat oven to 350 degrees.

Spread walnuts evenly on a baking sheet and bake for approximately 8 minutes, or until toasted and fragrant. Remove from oven and allow to cool.

In a large bowl, combine rice, toasted walnuts, cherries, parsley and green onion. Add balsamic vinaigrette and toss until rice is evenly coated. Season with salt and pepper to taste.

Nutrition Facts
Calories

270

Total Fat

10g

Sodium

140mg

Carbohydrates

39g

Dietary Fiber

2g

Protein

4g