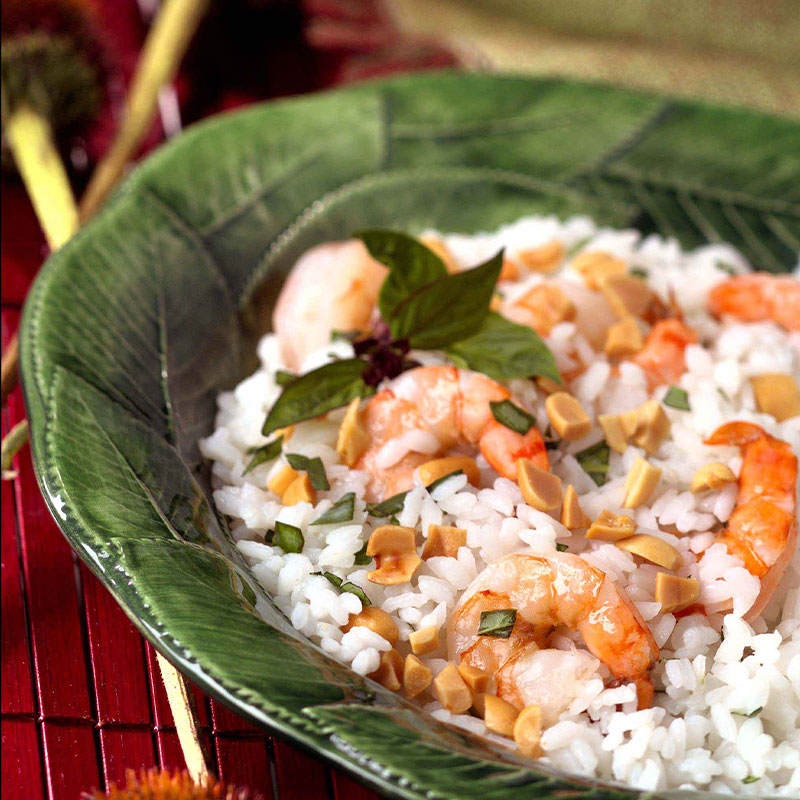 Bangkok Rice and Shrimp Salad
"Rice to the Rescue!" Recipe Contest Winner - Kimberly Stipe
Ingredients
½ cup canned coconut milk

¼ cup rice vinegar

1 tablespoon oil

½ teaspoon salt

3 tablespoons basil, chopped (plus additional basil leaves for garnish)

3 cups cooked U.S. jasmine or medium grain rice

1 pound frozen cooked shrimp, peeled, deveined, thawed

½ cup salted peanuts, chopped
Directions
Whisk milk, vinegar and oil together in a small bowl. Add salt and basil; set aside.


Stir rice, shrimp and coconut milk mixture in medium bowl until blended. Spoon into serving bowl; sprinkle with peanuts and basil to garnish.



Recipe Notes
If available, Thai basil is especially good in this salad.
Nutrition Facts
Serving

1 cup

Calories

300

Total Fat

11g

Cholesterol

148mg

Sodium

353mg

Carbohydrates

28g

Dietary Fiber

1g

Protein

21g