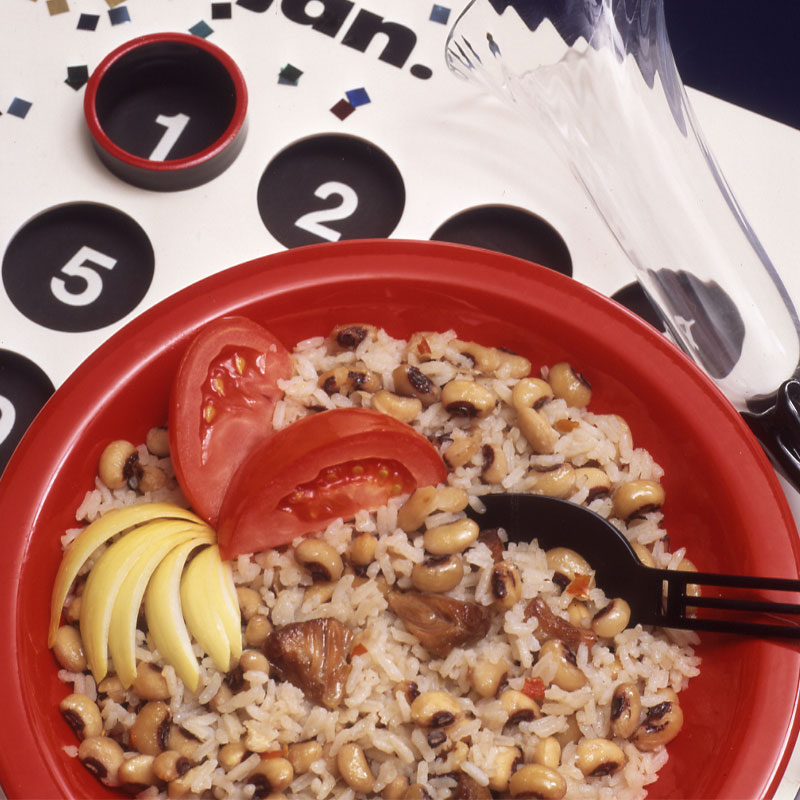 Ingredients
1 pound meaty ham hocks

1 cup onion, chopped

2 teaspoons salt

¼ teaspoon crushed red pepper

3½ cups water

2 cups dry blackeyes

1½ cups uncooked rice

salt and ground black pepper
Directions
Combine ham hocks, onion, salt, red pepper and water in large saucepan. Bring to a boil, cover, and simmer 1¼ hours, or until ham is tender.

Meanwhile, wash blackeyes. Combine blackeyes and 6 cups water; bring to a boil and boil 2 minutes. Remove from heat, cover, and let stand 1 hour. Remove ham hocks from saucepan. Add water to liquid left in saucepan to measure 3½ cups, if necessary. Cut meat into small pieces, discarding bone and rind. Drain blackeyes; discard soaking liquid.

Combine ham, blackeyes and rice in large saucepan; bring mixture to a boil. Reduce heat, cover, and simmer 20 to 25 minutes, or until blackeyes and rice are tender and liquid is absorbed. Season to taste with salt and black pepper.
Nutrition Facts
Calories

295

Total Fat

2g

Cholesterol

14mg

Sodium

823mg

Carbohydrates

52g

Dietary Fiber

4g

Protein

17g