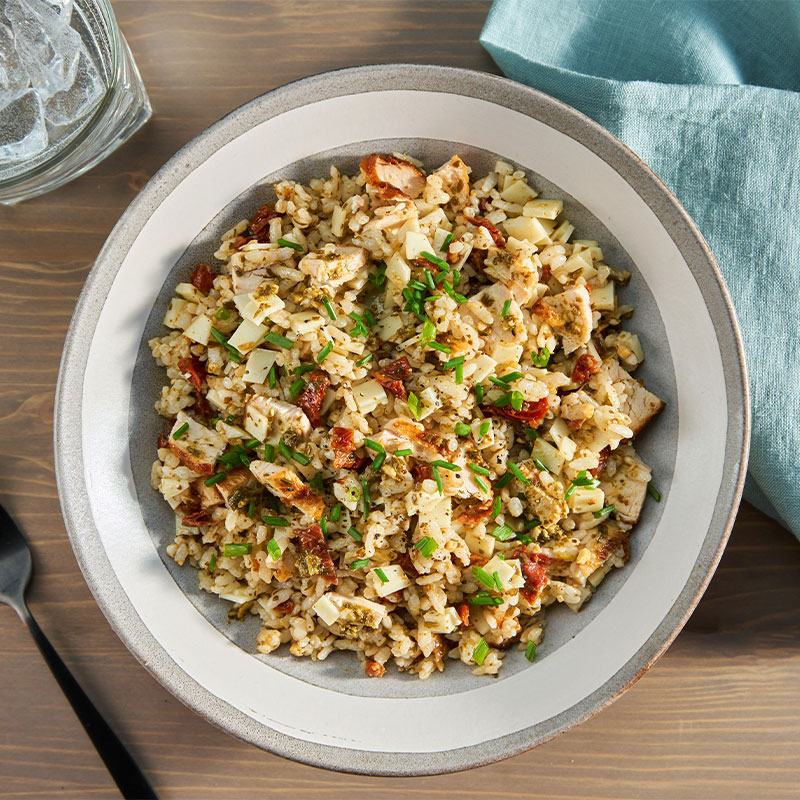 Pesto Chicken & Rice Salad with Tuscan Relish
Ingredients
12 sun-dried tomatoes

2 cups hot water

3 cups cooked rice

2 (6-ounce) packages precooked, grilled chicken strips, cut into ½' pieces

½ cup basil pesto sauce

1 cup provolone cheese, cut into ¼' cubes

¼ cup balsamic vinaigrette dressing

salt and ground black pepper, to taste

Directions
Cook rice and set aside.

Place tomatoes in 2-quart saucepan. Pour 2 cups hot water over tomatoes; let stand 10 minutes or until soft. Drain tomatoes and coarsely chop. Set aside.

In large bowl, combine rice, chicken strips and basil pesto.

For Tuscan relish, in medium bowl, combine tomatoes, cheese and vinaigrette; add to rice mixture. Toss well. Season to taste with salt and pepper.