February 10, 2022
Watch the Big Game the Rice Way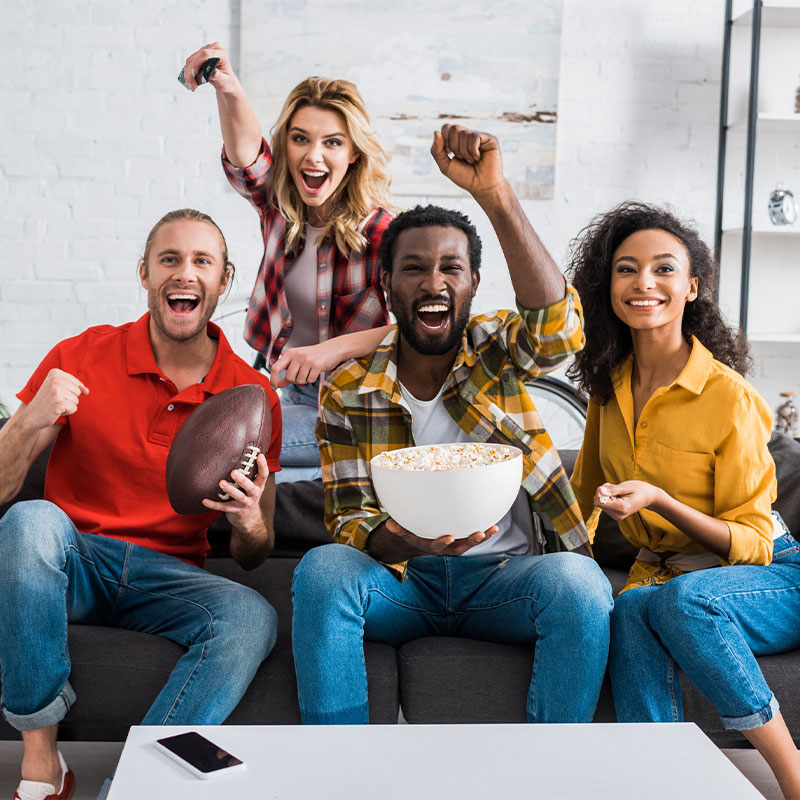 We have entered peak sports season! With the Superbowl coming up, followed by March Madness, the Masters, and the NBA playoffs, there are plenty of opportunities to gather for a watch party or take in the game(s) from the comfort of your couch.
Either way, we know you will be hungry, so we collected some of our favorite gameday recipes to help enjoy the game the rice way. Covering handhelds and apps to tailgate-approved entrees, this list has something for everyone and doesn't skimp on flavor or presentation!
Win or lose, we promise you won't be left hungry with this tasty round up of U.S.-grown rice recipes.

Arancini
These Arancini Rice Balls are golden and crispy on the outside and creamy and cheesy on the inside. Made with U.S.-grown basmati rice, they are simply deep-fried rice perfection!

BBQ Rice Muffin Mounds
These tasty rice muffin rounds are as fun to make as they are to eat! The easy-to-make (and beginner chef-friendly) muffin mounds feature U.S.-grown white long grain rice and come together in just under an hour.

Wild Rice Stuffed Mushrooms
These vegetarian stuffed mushrooms are easy to make and are the perfect bite-sized appetizer or simple side dish. This recipe features U.S.-grown wild rice blend and comes together in just over 30 minutes.

Philly Cheesesteak Stuffed Peppers
A tasty and rice-filled twist on a gameday classic! These cheesesteak & rice stuffed peppers star U.S.-grown brown rice and are a great use of leftover rice.
Cheesy Chicken Wild Rice Casserole
No big game is complete without a warm casserole. This Cheesy Chicken Wild Rice Casserole checks all the boxes, it's tasty, packed with fresh vegetables and protein, fragrant spices, and U.S.-grown rice brown and wild rice.
Teriyaki Meatballs over Jasmine Rice
These meatballs make for the perfect casual appetizer or a heartier option when paired with U.S.-grown jasmine rice. The fan-favorite meatballs are pan-seared in a skillet, then baked to perfection and coated in the most delicious sticky-sweet teriyaki sauce
Looking for more rice recipes? Browse through our
recipe database
to find the U.S.-grown rice dishes that works best for you.