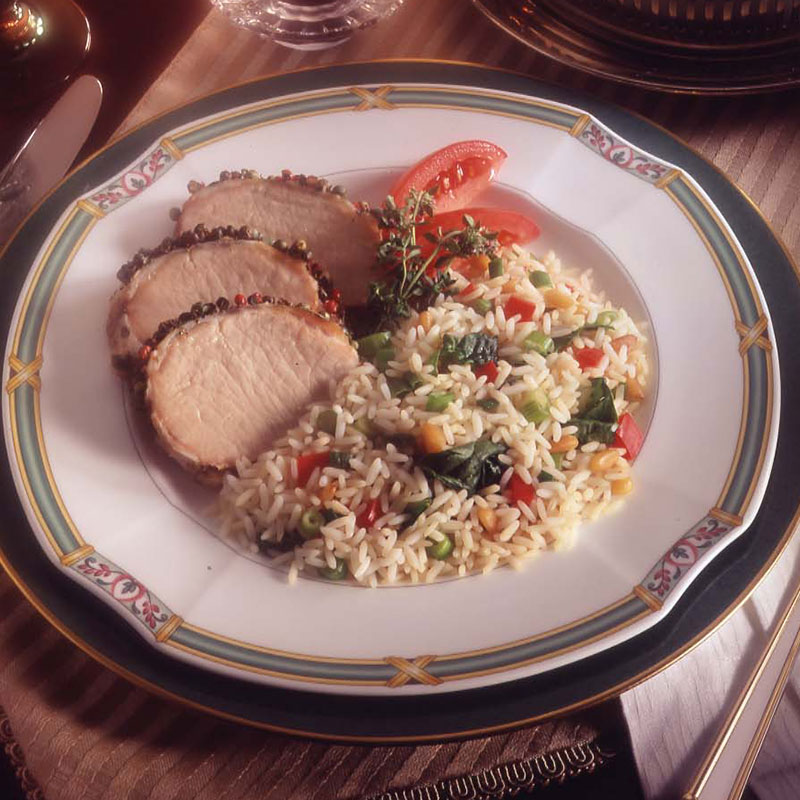 Ingredients
½ pound fresh spinach

1 tablespoon butter

1 medium red bell pepper

½ cup green onions, sliced

3 cloves garlic, minced

¼ teaspoon ground white pepper

¼ teaspoon dried whole rosemary, crushed

3 cups cooked rice

½ cup fresh Parmesan cheese, grated

⅓ cup pine nuts, toasted
Directions
Remove stems from spinach; wash leaves thoroughly and tear into large pieces.

Melt butter in large skillet over medium-high heat; add spinach, red bell pepper, onions, garlic, pepper and rosemary. Cook 2 to 3 minutes or until spinach is softened.

Stir in rice, cheese and nuts. Stir until thoroughly heated and cheese is melted.
Nutrition Facts
Calories

212

Total Fat

9g

Cholesterol

10mg

Sodium

372mg

Carbohydrates

27g

Dietary Fiber

2g

Protein

9g